Project title:
Permotox – Occurrence and sources of persistent, mobile, and toxic substances in Irish waters.
Project summary:
With an ever-increasing number of contaminants of emerging concern being added into waterways it is critical to understand the influence that these chemicals can have on the natural environment and the consequences that they may harbour. As these chemical pollutants pose a threat to drinking water and the greater aquatic environment, particularly those that are categorised as persistent, mobile, and toxic (PMT) or very persistent and very mobile (vPvM). In 2019 the European Commission created the REACH guidelines which outlines the criteria to identify and categorise chemical pollutants as PMT or vPvM.
The target of this project is to determine the impact, sources, and quantity of PMTs and vPvMs on water quality in Ireland. This will be completed through the development of  suitable analytical methods for determination of PMT/vPvM chemicals in Irish waters. Through this the presence and quantity of  PMT/vPvM chemicals in Irish waters, including surface water, groundwater, drinking water sources as well as treated drinking water, can be thoroughly assessed. This assessment will take place in the form of a water blitz with the assistance of citizen scientists. The data gathered through the water blitz shall allow the examination of  the potential pathways of such PMT/vPvM chemicals in the Irish environment and then undertake an emissions review of PMT/vPvM chemicals with details on industries and sectors that use or produce these chemicals.
As a result of this research completed through this project, it is anticipated that a number of recommendations will be able to be provided to inform robust monitoring programmes in order to identify chemicals of interest, as well as areas of concern where monitoring efforts might need to be concentrated for Irish waterways.
Project partners:
Environmental Protection Agency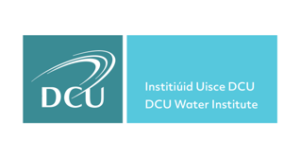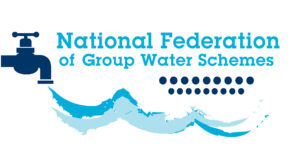 National Federation of Group Water Schemes
Project team:
Our multidisciplinary project team has a variety of expert professionals which have been selected to contribute their unique perspectives and skill sets to aid in the success of this project.
Dr David O'Connor is currently an assistant professor at Dublin City University within the  school of chemistry. He has had numerous publications relating to environmental monitoring and modelling. David will take on the lead role for this project and will be responsible for the overall delivery of this project's outputs.
Professor Fiona Regan is a professor of analytical chemistry with the school of chemical science within Dublin City University. She is also the founder and director of DCU's water institute. Fiona's research focuses primarily on environmental monitoring of emerging contaminants in water. Recent projects that she has been involved with have addressed novel analytical methods, passive sampling methods for monitoring low level contamination, prioritisation of chemicals measured in catchment-based monitoring, and Watch List monitoring on behalf of the EPA from 2018-2022
Dr Liam Morrison is currently based at the National University of Ireland, Galway as the Course Director for the MSc in Marine and Freshwater Resources: Management at NUI Galway and is Deputy Director of the Ryan Institute's Centre for One Health (COH). His recent area of research includes and focuses on presence, speciation and bioavailability of toxic and essential trace elements and organic contaminants in marine, freshwater and terrestrial ecosystems,  and obtaining data to support policy on environmental protection
Dr John Wilkinson is an assistant professor in the Department of Environment and Geography at the University of York. John has a substantial knowledge in analytical chemistry and ecotoxicity with extensive experience in method development for quantification of organic contaminants in environmental matrices. He has a significant number of publications within the field of environmental monitoring and method development.
Ruth Clinton (MBA) has been working as DCU's water innovation officer since 2018. Ruth has a good knowledge of the Irish Industrial sector from her commercial background which has given her a wide variety of experience in environmental field and analytical testing. She has worked across a number of projects as a member of TechOceanS, Disruptive Technology Innovation Fund, EPA's IMPACT and EMPIRE projects as well as WaterBlitz and the Centennial Project where she works as the main industrial liaison.
Dr Susan Hegarty is geographer and Associate Professor in the DCU School of History and Geography. Susan has expertise in the areas of GIS, pathways of contaminants and of water flow through the landscape. Susan's current research within DCU's water institute is centred on the role of citizen science for monitoring of water quality in Ireland.
Funded by:
This project is funded by the EPA Research Programme (2021-2030). The EPA Research Programme is a Government of Ireland initiative funded by the Department of Communications, Climate Action and Environment. It is administered by the Environmental Protection Agency, which has the statutory function of co-ordinating and promoting environmental research.
https://www.epa.ie/our-services/research/epa-research-2030/
Disclaimer:
Although every effort has been made to ensure the accuracy of the material contained in this website, complete accuracy cannot be guaranteed. Neither the Environmental Protection Agency nor the authors accept any responsibility whatsoever for loss or damage occasioned or claimed to have been occasioned, in part or in full, as a consequence of any person acting or refraining from acting, as a result of a matter contained in this website.