Message from The Water Institute
The DCU Incorporation Programme, the coming together of St Patrick's College, Drumcondra, Mater Dei Institute of Education and Church of Ireland College of Education with Dublin City University, has been fortuitous to The Water Institute as it has given us the opportunity to incorporate key areas of expertise into our Institute – namely, in the areas of hydrology, the branch of science concerned with the properties of the earth's water, and especially its movement in relation to land; and hydrogeology, which studies the distribution and movement of groundwater in the soil and rocks of the Earth's crust (commonly in aquifers).on water resources. In our latest edition of the Water Institute Bulletin, we are delighted to welcome and profile our three Principal Investigators from St. Patrick's College Campus, Dr John Connolly, Dr Susan Hegarty and Dr Thomas McCloughlin.
Dr. John Connolly lectures in Physical Geography, GIS and Remote Sensing in the School of History & Geography at Dublin City University. He co-ordinates EU H2020, industry and national funded proposals. He is the Co-ordinator of a H2020 proposal currently under review and has been PI and Co-PI on several national (EPA), International (FP7) projects and Industry awards including a Google Earth Engine research award.
John's research interests lie in the application of Earth Observation and GIS to the examination of ecosystem and carbon dynamics in Temperate, Boreal and Arctic regions.He also uses Big EO Data to examine these dynamics across the Arctic. He is particularly interested in peatlands and permafrost peatlands; natural environments; ecosystem services and using sensor technology to refine the spatial and temporal resolution of environmental data.
Dr. Susan Hegarty joined the Geography Department in St Patrick's College in the mid-2000's. She is particularly interested in the evolution of the Irish landscape, and her research has focused on the role of the Quaternary ice-sheets on this landscape. She is also interested in our use of the natural landscape over time and in water resources (in particular on the role Quaternary sediments play in the vulnerability of water sources to pollutants).
She is enthusiastic about transmitting the importance of Geography to the wider public, and to this end has taken part in a number of documentary series on both Irish and British television channels. She also sees fieldwork as an integral part of the training of geography students,and tries to promote field studies within undergraduate geography.
Dr. Thomas McCloughlin is currently laboratory manager in St. Patrick's Campus of DCU. Tom works with the national Marine Institute, Oranmore in the Explorers' Programme and he is currently working with the MI on assessing "Marine Literacy" and he is a member of the Marine Biological Association and the Royal Society of Biology. He has wide experience in developing educational programmes. Tom's expertise in the water space includes: Practical (wet chemistry) techniques of water analysis especially for nitrate, phosphate, dissolved oxygen analyses, combining with data- logging techniques, fish biology evolution, and aquaculture, marine / freshwater ecology, analyses of ecosystems, biomass production, wastewater analysis and treatment, and finally, constructivist teaching & learning, including but not exclusive to European Projects such as Erasmus Plus and formerly Comenius. Design of learning programmes for children 4 – 16 (K12) and young adults. Assessing programmes of intervention and evaluation.
Project Award – Dr. Blanaid White
Heartfelt congratulations to Water Institute PI's Blanaid White and Fiona Regan on their success in achieving funding for their Interreg proposal MONITOOL!
MONITOOL is a three year project funded by the Interreg Atlantic Area European Regional Development Fund. The project is based on Directive 2013/39/EU on priority substances in water policy. MONITOOL will obtain relevant information to the EU to be potentially included in the revision of the Directive 2013/39/EU that supports the Marine Strategy Framework Directive and the Water Framework Directive.
The main driver of this project is to respond to European Directive demands for the assessment of chemical status of transitional and coastal waters. The quantification of WFD Priority Substances and emerging contaminants is of capital importance to implement the European policies for the protection of the marine environment.
Click 
here
 for further information on the project.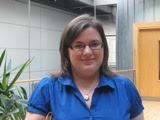 Article Publication – Dr. Lisa Jones
Well done to Water Institute researcher Dr. Lisa Jones on her paper publication on "A robust analytical method for the determination of pesticide residues in wastewater" in the Analytical Methods Journal. Much research has been carried out on the analysis of chemical residue pollutants in the aquatic environment including drinking water, lakes, rivers, ground water, estuaries and coastal zones.
However, few studies report the analysis of wastewater for the presence of chemical pollutants, including pesticides, even though this is an important issue because wastewater can be a major point source input of pollutants to the environment. The aim of this research was to develop an analytical method for the detection and confirmation of 13 pesticide residues in wastewater.
Click here to read the full article.