How innovative materials can improve longer term ocean energy device development
Climate related events mean that energy supply from renewable sources such as tidal power are seen as a key to achieving a more balanced energy mix.  Predictable and reliable energy supply from marine sources, which is more respectful of our environment, and protects us from market fluctuations is highly desirable.
The Next Evolution in Materials and Models for Ocean Energy (NEMMO) project, funded by the European Union under its Societal Challenge "Secure, clean and efficient energy" aims to make tidal energy competitive. . Dr Yan Delaure Deputy Director of the DCU Water Institute is the lead PI of the Nemmo project in DCU.
The collaborative project brings together a consortium of 12 Small and Medium Enterprises, Research Institutes and Professional Associations from across Europe and Israel to develop the next generation of tidal turbine blades.
The DCU Water Institute with the schools of Chemical Sciences and Mechanical and Manufacturing Engineering, bring in expertise in biomimetic surface texturing, biofouling, composite materials, and hydrodynamic modelling and testing to tackle the hugely challenging conditions faced by marine energy systems .
This week DCU Water Institute has commissioned an innovative and unique marine test platform based on a vertical axis under-water turbine. Novel materials are exposed to under realistic dynamic stress conditions to provide data that will help promote the development of the novel turbine.
For more information on the Nemmo project contact waterinstiute@dcu.ie or yan.delaure@dcu.ie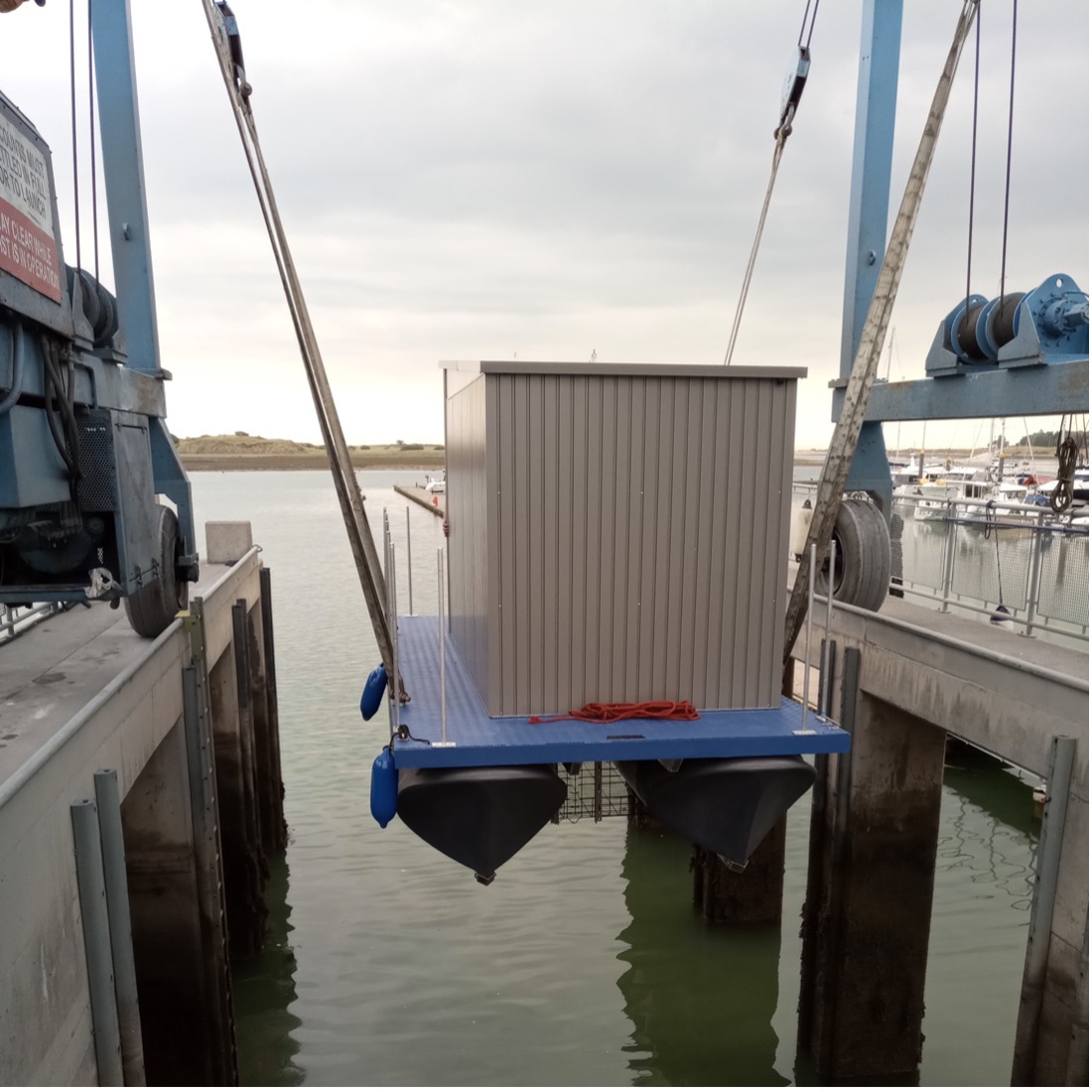 We successfully deployed the test platform in Malahide Port north of Dublin in Ireland. Featured in the pictures are PhD students R-L Adrian Delgado and Philip